Description
Play Tv Box | Abonnement iptv Premium, compatible avec tous les supports !
Premium quality iptv subscription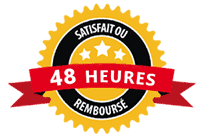 Our iptv subscription is the most complete and the most stable thanks to several years of experience, we were throughout the years close to our customers, in order to offer the best possible experience despite several known constraints, our IPTV solution combines the channels all over the world, you can watch your favorite channels regardless of your nationality and country of residence. Our IPTV subscription also contains multilingual video on demand with FHD quality and the playlist is updated regularly by a dedicated team!
Compatible with all devices:
Our IPTV subscription is compatible with all Android devices, as well as Smart TVs Samsung, LG, Sonny … and iOS devices like Apple TV, iPad, iPhone, Windows PCs and MAG, Formuler, Roku boxes. ..etc
Applications available: Duplex Play, Smart IPTV, IPTV Extreme, Net IPTV, Set IPTV, Kodi player, Xtream codes Player, IPTV Smarters, XCiptv, Stb Emu, Smart STB, Gse Smart IPTV, Iplay tv … etc
Android TV – Smart IPTV (Samsung – LG) – MAG – Apple TV – iOS

Packages available in our IPTV subscription (by Country):
Find the most complete and richest subscription on the internet, we have thought of offering you a wide choice of IPTV channels to meet all your needs, all our packages of live channels are in better quality either in HD or FHD. And that's not all we also thought of people with a weak internet connection and we kept the SD channels for better fluidity!
The countries included are:
France, Belgium, Switzerland, Holland, Austria, Spain, Portugal, Italy, Germany, Turkey, Romania, Ex yu, Serbia, Croatia, Greek, Arminien, Bosnia, Czech, Albania, Russia, Arabic (Morocco, Algeria, Tunisia, Egypt , Iraq, Serie, UAE, Lebanon, Kuwait, Yemen, Sudan, Jordan, Palestine, Libya, Saudi Arabite), UK, Latino, USA, Canada, Africa, Somalia, India, Pakistan, Kurdish, Afghanistan, Azerbidjan, ..
Video on demand by country (audio language and subtitles):
French, English, Dutch, Arab, Italian, Portuguese, Greek, Turkey, German, Italian, Spanish, Polish, Somalia.
NB: For any request to add new films or series, you can ask our support to add them at any time, we will add them within 2-3 days!
We guarantee you a very high quality service. Exceptional fluid image quality regardless of HD or FHD / Ultra HD HEVC. High-end server and superior service, channels classified by Country and by image quality / resolution (SD / HD – HEVC and FHD / 4k).
A high speed is no longer necessary to watch smoothly, a speed of 12Mbps is enough, if you have a lower speed, we have IPTV packages in SD quality.